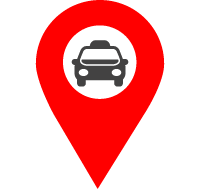 Taxi & Private Hire Dispatch Systems
With over twenty-five years of experience designing dispatching systems, DataMaster is unmatched in understanding the exacting needs of the taxi trade.
Our reputation for providing technology and support at realistic prices makes us the logical choice if you're considering upgrading your system.
We don't employ sales staff and you won't see us in the press or at trade shows, yet we are a leading company dispatching millions of jobs each month.
Please take a few moments to look at our site then consider if you can afford not to call us.
Please contact us on 01925 850717 and we will be more than happy to help.